EBA (University Consortium for Evidence Based Approach to the Emergent Issues in Asia) Open Seminar is an "informal" forum where various emergent issues in Asia are discussed by prominent speakers from EBA partner universities. The 14th EBA Open Seminar will welcome Dr. Abdul Aziz Abdul Raman from University of Malaya, Malaysia to deliver a talk on a topic of great concern-global warming and how manufacturing industries should prepare in the face of the challenge.
All student and faculty who are interested in EBA program are invited. The seminar will also be available through video conferencing to all partner universities of the EBA consortium.
Date: April 22nd, 2015 (Wednesday)
Time: 18:00 〜 20:00 JST (UTC+9)
Host: University of Malaya (UM)
The content
Manufacturing industries are one of the major sources of carbon dioxide emission, which directly contribute to global warming. The increasing amount of carbon dioxide emission in the developed and developing nations need to be addressed urgently. In this talk, the speaker will be addressing the current status of carbon emission globally and exploring the urgent needs for manufacturing industries to prepare themselves for future business models based on environmental performance in a strictly regulated manner. The talk also highlights strategies and techniques that can be used to green the manufacturing industries in general form. The speaker will also be sharing his first-hand experience in implementing greening strategies at some selected Malaysian industries. The talk is easily understood where participants with non-technical background will be able to appreciate the content.
About the speaker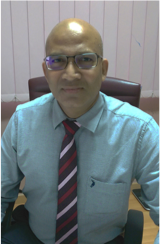 Ir. Dr. Abdul Aziz Abdul Raman is currently a Professor at the Department of Chemical Engineering, Faculty of Engineering at the University of Malaya. He has supervised more than 70 PhD and Master students. Prior to joining the educational sector in 1996, he worked in the oil & gas and food industries. Since then, he has remained in-touch with industries through various consultancy and industrial research activities. In the University of Malaya, he has held several positions including Director of Community & Industry Relations Centre and Director of Centre of Innovation and Commercialization (UMCIC). He is currently a Senate member of the University and he contributes in various capacities. He has a distinct research interest in the fields of cleaner production, wastewater treatment and multiphase mixing in stirred vessels. Dr. Aziz has been contributing to the development of the engineering profession through the Board and Institute of Engineers of Malaysia and Institute of Chemical Engineers, UK (IChemE). His current project is in developing and implementing strategies to green the Malaysian small-and-medium industries in collaboration with Department of Environment, Malaysia.
How to participate
Please consult locations at the closest campus:
Keio (Japan):

Hiyoshi (Global Studio@Dokuritsu-kan)
SFC (o11)

ITB (Bandung, Indonesia)
USM (Penang, Malaysia)
UM (Kuala Lumpur, Malaysia)
UP (Manila, Philippines)
HUST (Hanoi, Vietnam)
CU (Bangkok, Thailand)