Malaysia Fieldwork 2017—Promoting Malaysia Local Biodiversity for Eco-tourism—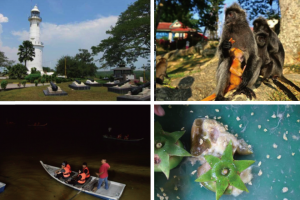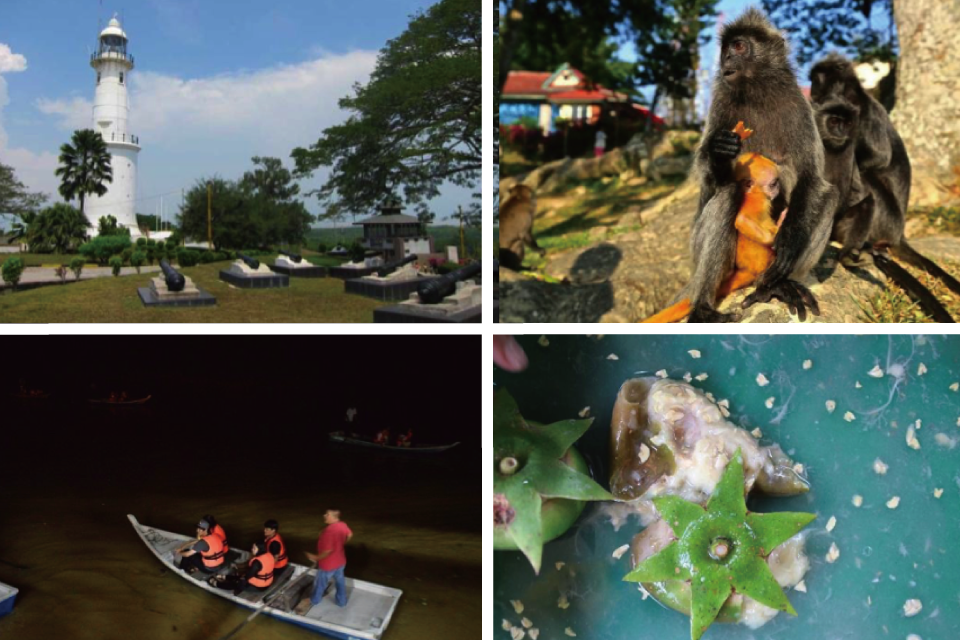 We are now calling for participants in Malaysia Fieldwork scheduled in February 19-28, 2017. This program is open for the EBA Consortium member universities.
For Keio students:
Currently, we are accepting application from Keio students. Application procedures are written below.
For ASEAN students:
EBA local contacts (http://www.eba-consortium.asia/?page_id=1331) will have a separate announcement and selection process.
| | |
| --- | --- |
| Host | University of Malaya (Malaysia) |
| Period | February 19-28, 2017 |
| Locations | Kuala Lumpur and Selangor, Malaysia |
| Number of expected participants | 10 students (from Keio University, both undergraduates and graduates) |
Fieldwork Content:
The theme of the fieldwork is "Promoting Malaysia Local Biodiversity for Eco-tourism." The purpose of this fieldwork is important for students to:
Discuss current situation and recognise the problem of eco-tourism in Malaysia.
Identify and discuss the role of stakeholders involved in eco-tourism.
Evaluate the results of the analysis of data gathered during fieldwork.
Conduct focus group discussion.
Prepare action plan to help solve the problem face in the eco-tourism industries.
Evaluate the action plan.
About Eco-tourism in Malaysia:
Eco-tourism can be defines as a responsible travel to natural areas that conserves the environment and improves the welfare of the local people. It is expected that eco-tourism create a virtuous cycle between environment protection and economic revitalization. Most importantly eco-tourism must promote sustainable development.
The elements of eco-tourism include:
Preventing damage as far as possible
Benefits for the people of the area
Repairing whatever damage is unavoidable
Low impact on the environment and local culture
Developing Malaysia's vast eco-tourism potential involves careful planning and effective implementation. For reference, the National Eco-tourism Plan has therefore been adopted to provide policy and development guidelines in line with the overall sustainable development of the country and promote eco-tourism as a tool for conservation.
NATIONAL ECO-TOURISM PLAN:
Developed together with World Wide Fund for Nature(WWF) Malaysia in 1996
Aims to assist the Government (Federal & State) in the development of Malaysia's eco-tourism potentials
Appropriate instrument within the overall sustainable development of Malaysia
Effective tool for conservation of the natural and cultural heritage of the country providing socio‐economic benefits to local communities
Location:
This program will be held in two states, Kuala Lumpur and Selangor. It involves two types of activities, 1) lecture & presentation (in-door), and 2) fieldwork (out-door). The lectures and presentation/discussion of fieldwork material report will be held in University of Malaya, Kuala Lumpur. While, for fieldwork sessions will be held at Selangor area.
The students will be introduced to the selected eco-tourism activities in the area of Selangor.
The location of fieldworks are:
Ulu Gombak
Kuala Selangor
Schedule (TENTATIVE):
The fieldwork will be held for 10 days from Sunday, February 19th to Tuesday, February 28th, 2017.
Date
Details
Lodging
Sunday, 19 February 2017
Arriving at Kuala Lumpur
University of Malaya, KL
Monday, 20 February 2017
Pre-Workshop DAY1: Opening, Program Orientation, Series of Workshops
University of Malaya, KL
Tuesday, 21 February 2017
Pre-Workshop DAY2: Series of Lectures and workshops (including outdoor session)
University of Malaya, KL
Wednesday, 22 February 2017
Field-trip DAY1: Fieldtrip at Ulu Gombak, Selangor- Animal trapping-Pitfall, Mist Nest
– Stream sampling
University of Malaya, KL
Thursday, 23 February 2017
Field-trip DAY2: Fieldtrip at Ulu Gombak, Selangor- River cleaning & Inventory
– Visit Plant Biotechnology Incubator Unit (PBIU), etc.
University of Malaya, KL
Friday, 24 February 2017
Field-trip DAY3: Field trip at Kuala Selangor, Selangor- Visit Bukit Melawati
– Activities with local community
– Visit local poultry farm
Kuala Selangor
Saturday, 25 February 2017
Field-trip DAY4: Field trip at Kuala Selangor, Selangor- Visit Kelab Alami Kawa
– Firefly Watching
Kuala Selangor
Sunday, 26 February 2017
Field-trip DAY 5 & Post-Workshop DAY1:- Guided walk through Kuala Selangor Nature Park
– Preparation for Final Presentation
University of Malaya, KL
Monday, 27 February 2017
Post-Workshop DAY2: Final Presentation, Evaluation, Closing
University of Malaya, KL
Tuesday, 28 February 2017
Leaving from Kuala Lumpur
Please note that there may be additional changes to schedules depending on weather conditions, etc.
How to apply: (for Keio students)
Both undergraduates and graduate students (who are able to communicate in English) are eligible for the program. Also, once accepted, participants are required to participate in all fieldwork related activities under EBA program.
Selection process (only Keio Students):
All you have to do is:
Fill out APPLICATION FORM (from: http://goo.gl/vmX1TK) in English
Write an 300-word essay stating your interest in the theme of the fieldwork (either in English or Japanese)
Prepare your grade report (*if you are applying for JASSO scholarship which is applicable only to Japanese students. For further details, please read carefully the following notes)
Then submit these two/three materials to eba-submit@ml.keio.jp with subject: "Malaysia Fieldwork 2017 Application- Your Name". The deadline is 9:00AM (JST), 14th December (Wednesday), 2016. Screening result will be announced in the following week.
Costs:
Keio students should pay the airplane ticket fee (to/from Kuala Lumpur) on your own. However, the good news for Japanese students is if selected, you are also eligible to apply for JASSO scholarship (70,000 JPY) which should help cover part of your Fieldwork related expenses. *Please read carefully the following notes
In addition to the airplane ticket fee, EBA committee will collect a participation fee. For now, the participation fee has not been decided yet as the preparation work is still undergoing. However, it should be around 30,000 JPY (including accommodation, local transportation, part of the food costs, and other services during the trip).
Submission Deadline:
9:00AM (JST), 14th December (Wednesday), 2016 *Deadline extended until 14th
Notes:
JASSO scholarship is only for Japanese citizen(日本国籍の学生のみ申請可能). If you are planning to apply for JASSO scholarship, you are also required to submit a student grade report(成績表). For first-year students (undergraduates and graduates), please submit grade report of Spring semester.
*For further information, please refer to the following URL (P.9〜12) http://www.jasso.go.jp/ryugaku/tantosha/study_a/short_term_h/__icsFiles/afieldfile/2016/06/29/h28_h_tebiki_1.pdf
Contact:
For more information, please contact us via email at eba-ra-group@keio.jp
保存
保存
保存