On July 11th, the 1st EBA Consortium Open Seminar was held as an online seminar. The EBA Consortium would like to thank all those who attend and/or supported. You can watch the video  here: (Video Part 1) (Video Part 2)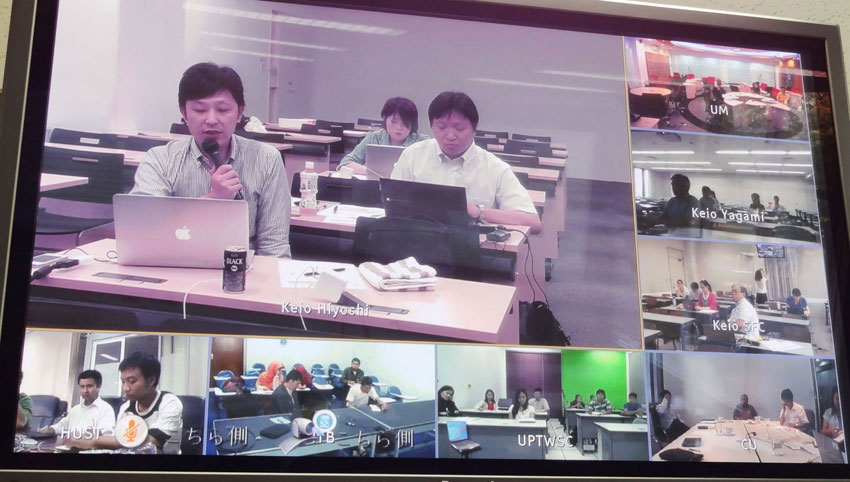 The following universities attended the open seminar:
University of the Philippines (UPD) – Philippines
Universiti Sains Malaysia (USM) – Malaysia
University of Malaya (UM) – Malaysia
Chulalongkorn University (CU) – Thailand
Institut Teknologi Bandung (ITB) – Indonesia
Hanoi University of Science and Technology (HUST) – Vietnam
Keio University (KEIO) – Japan with participation from 3 locations:

Keio Hiyoshi Campus
Keio Yagami Campus
Keio SFC Campus
The purpose of the online open seminar served as a way to test the connection between participating universities, as an example of what the lectures and the communication among sites would be.
Session 1 – EBA Sites Introduction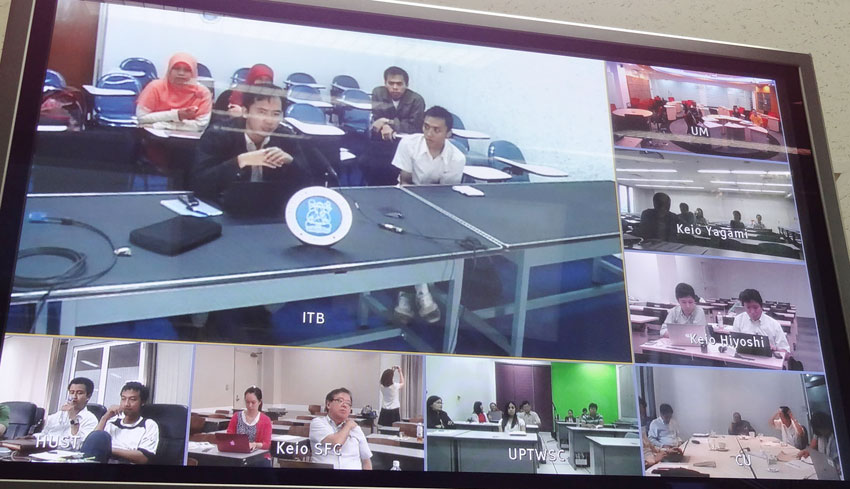 The open seminar was opened with the introduction of each university.
Session 2 – EBA Consortium Introduction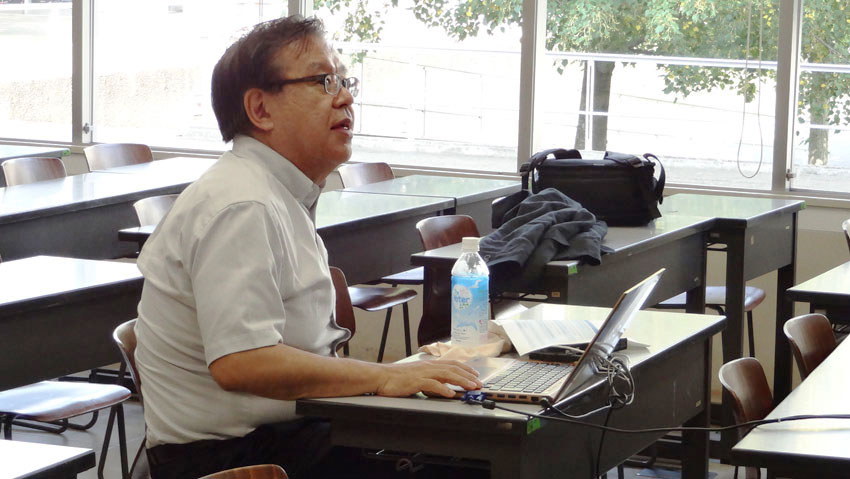 The 2nd session was an introduction to the EBA Consortium by Prof. Jun Murai. This is the first time the EBA Consortium program was introduced to participating university students. In this session, Murai explains the overview of Evidence Based Approach and its importance.
Session 3 – Introduction of Keio University Science and Technology Curriculum and Student Mobility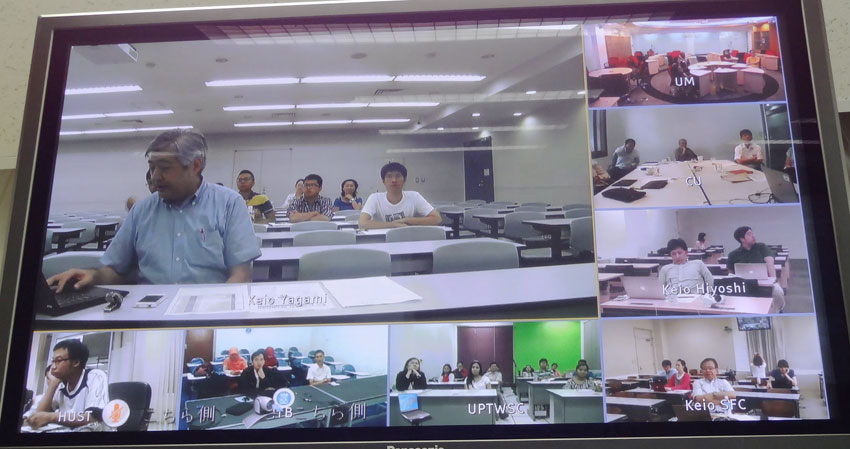 The 3rd session was an introduction to Keio University Science and Technology curriculum and student mobility by Prof. Obi. In this session, Obi explains the departments in Science and Technology, including the departments and programs offered in each available school, trends and types in student mobility. Explanation was also given on how to participate in the activities at Science and Technology including lectures and projects.
Session 4 – Upcoming EBA Programs Introduction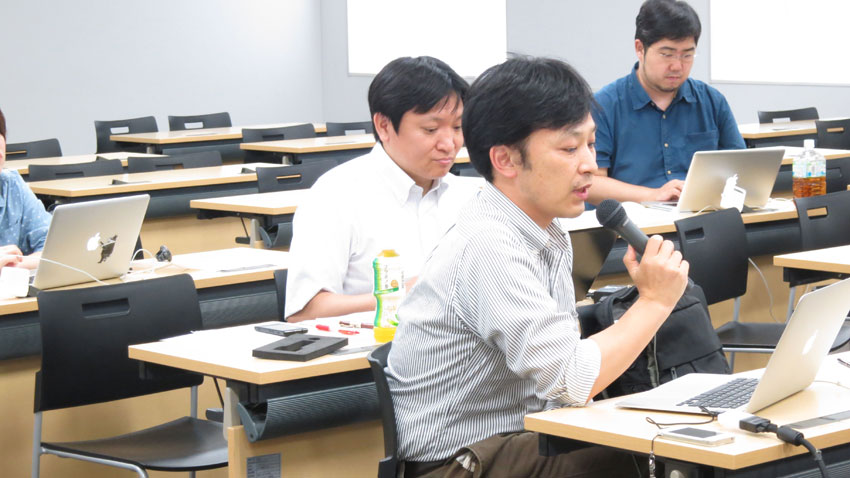 In this session, upcoming programs and courses were introduced. Associate Prof. Keisuke Uehara presented the fieldwork study in Minamata, Japan, that will be held from August 6th to 10th. This fieldwork is expected to welcome 12 students from each consortium member university.

About the EBA Open Seminar
EBA Open Seminar is an open and casual meeting to share the EBA related information and discusses topics related to the program among students and faculty involved in EBA from all partners.
EBA Open Seminar will be held bi-monthly. This is the first seminar of the series.
Student and faculty who are interested in EBA program are invited. Seminar will give up-to-date information and research and educational topics related to EBA including upcoming EBA courses and fieldworks.