On December 4th, the 4th EBA Consortium Open Seminar was held as an online seminar. The EBA Consortium would like to thank all those who attend and/or supported.
The following universities attended the open seminar:
Universiti Sains Malaysia (USM) – Malaysia
University of the Philippines (UP) – Philippines
Keio University (KEIO) – Japan with participation from 3 locations:

Keio Mita Campus
Keio Hiyoshi Campus
Keio SFC Campus
Others (Online Streaming)
Opening and Greetings
Prof. Jun Murai opened the 4th EBA Open Seminar. Prof. Jun Murai mentioned that usage of data is important to solve real issue. Keio itself had an established hospital which jointly working together with science and technology department.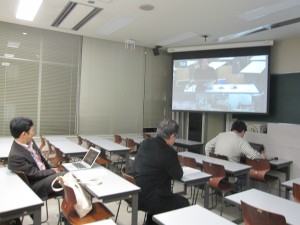 After the short opening comments, He then passed the authority to Prof. Keiko Okawa to officially begin the 1st session.
Session 1 – Parallel Processing in Bioinformatics by Prof. Rosni Abdullah, School of Computer Sciences, USM
In this session, Prof. Rosni Abdullah from USM explains the biological data that was being research, which are sequence and structure data. There has been a growth of data for DNA from gene bank. Biological data is growing on an exponential rate.
One type of data there is sequence data, and it is a sequence of characters, like DNA. Usage of string macthing algorithm were from the data was treated like data in computer sceience and different tool and analytic can be used.
Another is to do prediction in order to find what structure they represent. Prediction can be performed by using equipment but it is quite slow. With the development of the software, prediction and data compare that has been produced, the process will be better.
Session 2 – Data Mining Projects for Health and Environmen by Dr. Pros Naval, Jr. Associate Professor, Department of Computer Science, UP Diliman
In this session, Prof. Pros Naval some research being performed.
–       Malaria Surveillance and Diagnosis through Cellphone-based Remote Microscopy
–       Coral Identification Information System
There are 2 types of assessment data: Computer based and Medical doctor based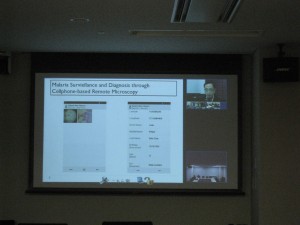 Session 3 – Medical research on Metabolic Syndrome by Dr. Mitsuhiro Watanabe Professor, Graduate School of Media and Governance, Keio University
In this session, Prof. Mitsuhiro Watanabe explains medical research on metabolic syndrome. Japan has becoming an aged society and lifestyle disease. A topic that is being research is on bile acid and metabolism. He continues by explaining the function of bile acid and it's effect on metabolism disease.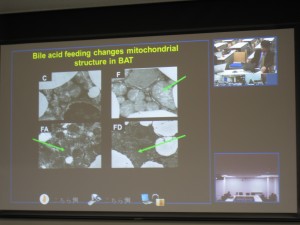 Session 4 – Data Management Creation Laboratory by Dr. Tomiaki Morikawa, Keio University
In this session, Prof. Tomiaki Morikawa explains about data management creation laboratory. With the help from Laura Pitarys, one of his students, a video presentation explaining the topic was done.  Some issues that were shown in this presentation are as follows:
–       Issue driven approach for problem solving
–       Holistic approach to enable critical thinking
–       Strategic direction to detect potential disease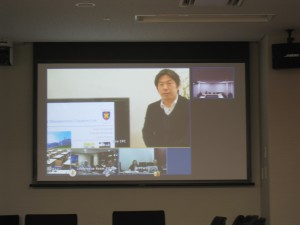 Closing – Updates
Before closing the session, several information were given:
Evidence based health policy and communication: A class for undergraduate students of EBA program
Fieldwork in March 2014 "Research on disaster prevention activities after 2004 and 2006 earthquakes in Indonesia" at Yogyakarta, Indonesia. http://www.eba-consortium.asia/?p=1027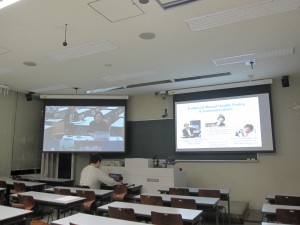 More information can be found by watching the video presentations.
The next open seminar will be held January 8th 2014.